3D laser marking is a laser surface depression processing method. Compared with traditional 2D laser marking, 3D marking has greatly reduced the surface flatness of the processed object, and the machining effect is more colorful and more creative. Processing technology came into being.
Machine principle
The 3D laser marking machine adopts advanced front focusing method, and has a dynamic focusing base. This adopts the principle of light and candle-like working principle. Through software control and moving the dynamic focusing lens, it can be changed before the laser is focused. Expand the beam to change the focal length of the laser beam to achieve accurate surface focus processing of different objects.
Machine characteristics
· Use fiber laser to output laser, high electro-optical conversion efficiency, good beam quality, small size and maintenance free;
· Good stability, high pulse frequency, uniform engraving lines and fine patterns; strong ability of engraving depth;
· Marking range can be adjusted at any time according to accuracy requirements;
· Fast marking speed, large format, can meet the requirements of high standards.
Application area
Widely used in clothing, embroidery, trademarks, appliqués, leather, buttons, glasses, craft gifts and other related industries. , Leather, cloth, paper, wood products, acrylic, crystal, ceramics, marble, composite materials, etc.
Product advantages
· Equipped with imported RF laser generator, which has the characteristics of stable light output, fast marking speed, strong cutting ability, high precision and good effect
· Imported RF laser generator with strong cutting ability, especially for denim spray, fur spray and leather punching;
· High-performance professional industrial control computer, making the operation more stable without worries;
· The red light positioning system is used to make the process accurate and not easy to produce waste;
· Cooperate with Germany to develop marking software, which can realize graphics and text editing functions.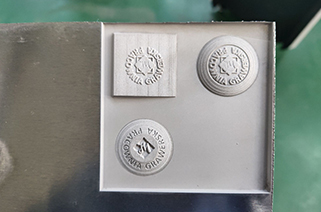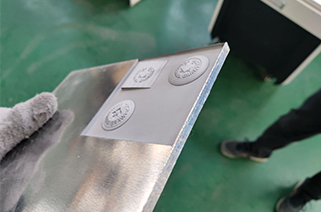 Technical parameter
Item / Model
LXFP-20/30/50/60/70/100/120W
Laser source
Domestic Raycus(Germany IPG/China CAS/MAX/JPT Mopa color marking for optional)
Laser power
20w, 30w, 50w,60w ,70w,100,120w


Laser type
Fiber laser
Graphic Format Supported
DXF,PLT,BMP,JPG,PNG,TIP,PCX,TGA,ICO,
Marking speed
≤8000mm/S
Max.Marking Depth
≤0.4mm
Laser Wavelength
1064nm
Marking lines
0.06-0.1mm
Minimum line width
0.06mm
Minimum character
0.15mm
Resolution ratio
0.01mm
Graphic format supported
BMP, PLT, DST, DXF, AI
Software supported
TAJIMA, CorelDraw, Photoshop, AutoCAD
Equipment Dimensions
760*680*770mm(different model has different size,detailed can be confirmed with sellers)
Net Weight:
70/80kg(different configuration has small difference)
Unit Power
≤500W
Optional Spare Parts
Rotary/Protection glasses/outside red light/night light and other optional customized parts and so on.
Next is video of 3D laser marking machine:
https://www.youtube.com/watch?v=xm8zdAdkHp4